ADVANTAGE MULTI Parasite Protection
The status quo wasn't enough for Bayer's Advantage Multi. Standard medical illustrations and videos tend to be awkward or just plain gross. They wanted to do something different by presenting the facts in a visually pleasing way and boldly position Advantage Multi at the forefront of their industry.
After going through all the options with them we recommended a fully paper-craft approach that would be iconic, colorful and would work perfectly for the video and still images they needed.
Our team designed a fully paper-crafted concept that drew in viewers with vibrant colors and iconic bold designs.
Bayer not only needed beautiful videos for web and social, they also had a library of paper craft illustrations to create pamphlets, booklets, emails, calendars, and massive trade show banners and signage.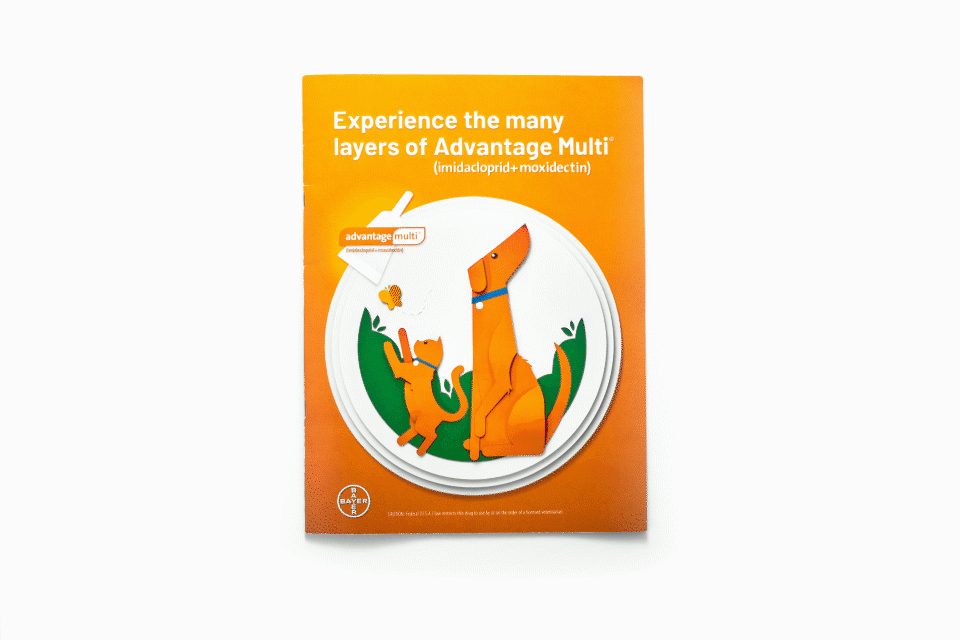 Advantage Multi offers unique parasite protection, and now they have the fresh look that shows that from afar.
ANIMATION HYPERLAPS GALLERY
Client: Bayer
Agency: Signal Theory
Directors: Stuart Bury & Isaiah Powers